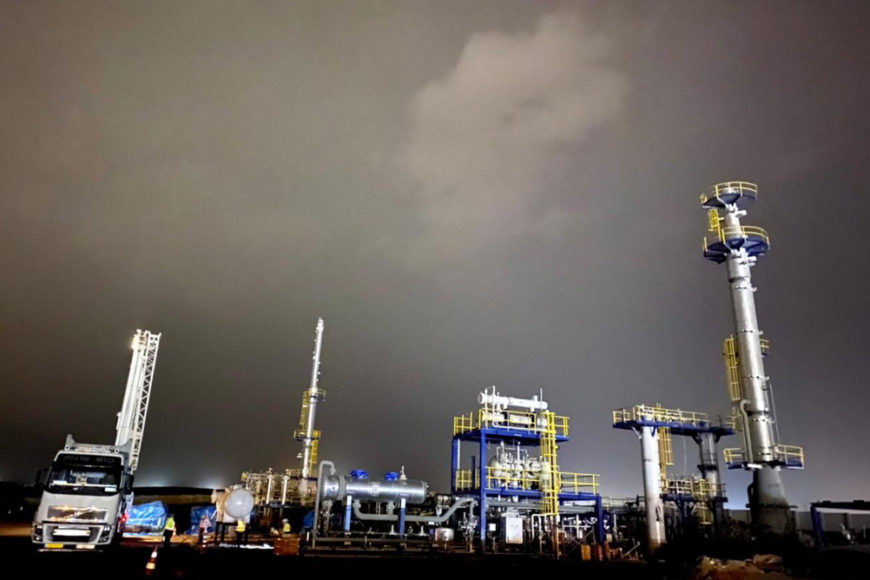 Project's goal: Improved gasoline production conforming to European standards.
The operational capacity of the complex: 12000 barrels/day.
The Objective of the Project: To produce improved gasoline in compliance with the international specifications of Euro5.
Project Location: Kirkuk Governorate.
Production Capacity: 12,000 bb / day.
Raw Material: Naphtha and natural gasoline.